Mechanics :
This is the first all boy contest. I know it's hard to think of a name of a boy contest , So I came up with a crossdressing contest.. We only have a few boys.. So I will let you use ANY boy to enter.. as long it has its page... I will be entering Me Gustin or Coal... So you can still enter the remaining boys. You can use lalaloopsy digital painter to make your contest entry. Hehee.. Use a blank background. Goodluck! So far we have 18 boys left to choose.
Entries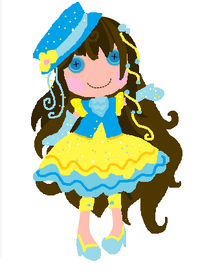 Ad blocker interference detected!
Wikia is a free-to-use site that makes money from advertising. We have a modified experience for viewers using ad blockers

Wikia is not accessible if you've made further modifications. Remove the custom ad blocker rule(s) and the page will load as expected.