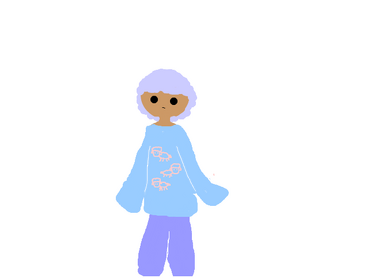 Aries is Wooly Fuzzy Fleece's owner. Whilst he only only owns one sheep now, he hopes to become a crazy sheep lady.
Information
Aries was sewn on October 30, which is Hug a Sheep Day, with a soft jumper.
Personality of Aries
Although his pet is bahhshful, he is as outgoing as can be, though he is a bit of an introvert. He adores plush toys and almost always carries one with him. Hes a bit lazy and forgetful, but he always remembers to look after Wooly. He gets cold very easily. He enjoys dressing up Wooly in cute outfits.
What Aries Looks Like
Aries is a small asian boy with fluffy pastel purple hair. Since he gets cold easily, he wears a fuzzy pastel blue oversized jumper with pink sheep on it. He wears pastel purple trousers. On his feet he wears pastel pink boots with blue laces.
Aries' Pet
Aries' pet is Wooly Fuzzy Fleece. 
Ad blocker interference detected!
Wikia is a free-to-use site that makes money from advertising. We have a modified experience for viewers using ad blockers

Wikia is not accessible if you've made further modifications. Remove the custom ad blocker rule(s) and the page will load as expected.