She is in a doll series called TROLLbuttons Series.. I felt that I made many custom boys.. Lel..
Personality
She is very mischievous! She loves trollin' and rollin' to everything! She is the craziest girl in all of lalaloopsyland! She is fun to hang with. Makes fun of somebody sometimes. She is a funny prankster and a funny girl. She has many friends. She likes girls.. loves.. and very affectionate to girls.. She definitely likes cute girls more than boys. She is tomboyish and she doesn't care about boys.
Appearance
She has dark brown hair that is shortly length with a big black ribbon. She has a grayish eyes. Her skin is pale. She wears a gray dress with a black ribbon. With a net style see through over her skirt. She wears a gray leggings. with polka dots. She has a gray mary jane shoes with a pink ribbon on it.
Home
She lives in a cute Meme-style house.. With terrifying pervy pls memes.
Pet
dat Me gusta-faced bird.
Trivia
She loves girls so much. She only likes boys that has a pink hair or something girly colored.
Merchandise
TROLLbutton series Mini
Full Sized Doll
Gallery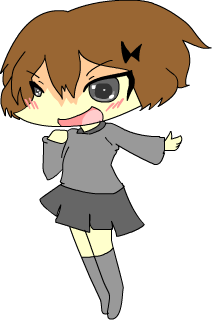 Ad blocker interference detected!
Wikia is a free-to-use site that makes money from advertising. We have a modified experience for viewers using ad blockers

Wikia is not accessible if you've made further modifications. Remove the custom ad blocker rule(s) and the page will load as expected.