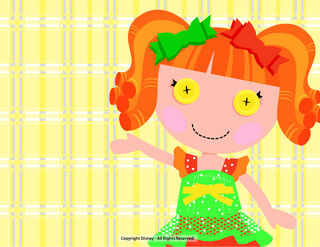 Mayo is a fanmade character by Caitlin. She can even make your sarnies! She can make sandwiches float and knows everything in the world even though she may not seem like it. She is very shy.
Sewn On: November 3rd (National Sandwich Day)
Sewn From: A sandwich
Personality of Mayo
Mayo is a tasty girl who is best friends with Pickles B.L.T.She loves making sandwiches, and her favourite type is mayo, ham and cheese!
What Mayo looks like
Hair Color: Orange
Hairband Color: Green and Red
What she wears: A dress like Harmony's with lots of green, red and, and orange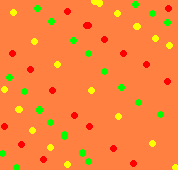 Her sewn-on pattern on her dress: Orange with green, red, and yellow dots
Other things on her dress: None
Mayo's Pet
Mayo does not have a pet.
Mayo's Home
Roof: Orange with a giant sandwich on the left.
Wall Color: Stripy Red, Green and Yellow
Mayo's Other Merchandise
Mayo Mini
Mayo Loopy Hair
Mayo Magic Swim Doll.
Mayo Mini #2
Mayo Micro
Mayo Silly Hair
Guess What!
Mayo is one of the only lalaloopsys to have a birthday in November
She always eats sarnies.
She has no pet.
Shes very shy.
She wants a bunny rabbit.
Relatives and Friends
Crust Pepperoni 'N' Cheese is her best friend
Twighlight Moon is also her best friend
She is friends with Tori Sing Rocks too
She is buddies with Macoroni Pepperoni 'N' Cheese.
She is friends with Minty Fresh and Strawberry Berry Cakes.
Gallery
Ad blocker interference detected!
Wikia is a free-to-use site that makes money from advertising. We have a modified experience for viewers using ad blockers

Wikia is not accessible if you've made further modifications. Remove the custom ad blocker rule(s) and the page will load as expected.