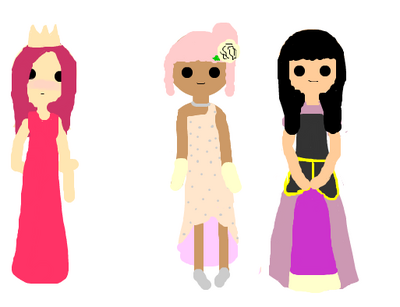 Welcome to the competition! This pageant will be the last pageant of the quarter 1 of this year. The fight for the crown will be rough, as you're going against professionals. So, do you take the dare?
Sending of entries has now ended. Voting is now closed and the MVCs of the Pageant are Oink, Miesha and Gloria! Winner will be crowned "MVC of the Pageant". Also note that since Disney Create closed in the US and the Phillipines (possibly other countries), please pick a doll base from the doll bases page, copy and paste it onto a paint program, draw your dolls dress and hair, save it,  and upload it in here, but if you want, you can choose not to use the doll base.
Rules
No WCs are allowed to join, we are not trying to be mean. We are just following Wikia.
Only one entry per person
No mean words
No asking for votes
Any new pic of your custom can join
No one can change their vote
You can only vote for two customized dolls once a day
Prizes
A shiny crown
A LalaMansion
An expensive closet of designer clothing
1000 LalaCustom Dollars
A pink iButton with a designer case
An expensive purse
A set full of makeup
Entries:
Ad blocker interference detected!
Wikia is a free-to-use site that makes money from advertising. We have a modified experience for viewers using ad blockers

Wikia is not accessible if you've made further modifications. Remove the custom ad blocker rule(s) and the page will load as expected.